History Of the Melrose Missile
While this site will cover the history of the Melrose Missile.  It will mainly focus on the career of Cecil Yother who drove the Melrose Missile from 1964 on.   The early days will be visited with both Cecil's early career and early days of the Melrose Missile.
Here is a photo of the early "Melrose Missile I" driven by Tommy Grove and Charlie DiBari.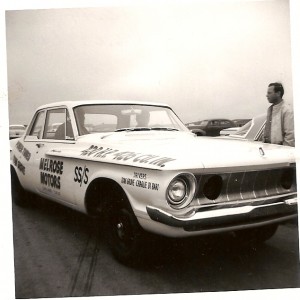 Image credit "Beentherebefore"
You can follow any responses to this entry through the RSS 2.0 feed. Both comments and pings are currently closed.